Anchorage Concert Chorus - Family Holiday Pops
Anchorage Concert Chorus — Family Holiday Pops
December 16th
An Anchorage Tradition!
Join us for a perfect winter afternoon with Alaska's largest auditioned chorus, the ACC Orchestra, and special guests. It's always our biggest show of the year and you won't want to miss it!
Featuring some of your favorites:
The Pentatonix version of "Mary Did You Know?" and a gospel version of "There's No Place Like Home For The Holidays" you're going to love
With new classics from Elton John and James Taylor
KLEF's Jon Sharpe's reading of "A Visit From Saint Nicholas" is always a highlight!

"'Twas the night before Christmas..."
This show is packed with holiday cheer!
Anchorage Concert Chorus — Family Holiday Pops is presented by Anchorage Concert Chorus.
href="https://www.alaskapac.org/facility/Atwood-Concert-Hall" target="_blank">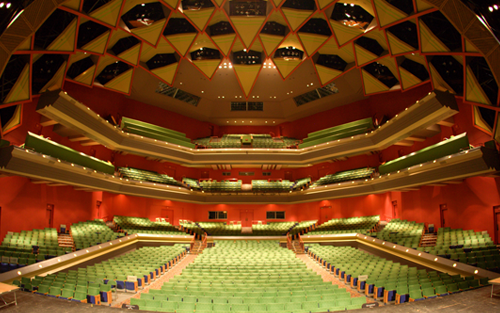 Atwood Concert Hall
Alaska Center for the Performing Arts
621 W 6th Ave, Anchorage
If you already have tickets and are concerned that your current seats may not fulfill your needs, please complete this special seating request form.

All levels of the theatres in the Center have wheelchair-and scooter-accessible locations where patrons can remain in their wheelchairs/scooters or transfer to portable theater seats. Select seats labeled "W" to purchase these seats.
Exception: a standard scooter device cannot be accommodated in E 705-706 or H 702-703 of the Center Orchestra.
Scooters cannot be placed in the aisles due to the Center's evacuation plan. Patrons are welcome to transfer to a Center transport wheelchair in the lobby to gain access to permanent seat locations. Devices will be stored in the lobbies.

Courtesy wheelchairs may be borrowed while on site courtesy of the Carolyn Ramey Memorial Fund for access to the seats.
Assistive Listening Devices - Sound from the stage is broadcast directly to you by our in-house listening system (Listen Technologies LR-52000-072). This system has a standard 3.5mm output jack, so you can use your own headset or one of our stereo headsets. A limited number of T-coil compatible loop lanyards are also available. Listening devices are kept at the House Manager's station in the lobby prior to and during performances. This service is free of charge, however a deposit or ID is required.
Braille or Large Print programs are available if requested at least three (3) weeks prior to the event.
For more information about Accessible Services, please go to our accessibility page, or contact us from our CenterTix contact page, or call 907-263-2787.
Contact CenterTix from our CenterTix contact page


263-ARTS (263-2787)

Or visit us face to face at the Box Office of the Alaska Center for the Performing Arts at

621 West 6th Avenue, Anchorage, Alaska 99501.



Regular CenterTix Box Office and Call Center Hours:
Monday - Friday: 9am-5pm
Saturday: 12pm-5pm
Sunday: closed
Extended Box Office Hours Prior to Events
The CenterTix Box Office is open 90 minutes prior to the scheduled curtain time for all ticketed events at the Alaska Center for the Performing Arts and remains open through intermission (or 30 minutes after curtain time for events without intermission and for Voth Hall events). During these extended hours, the box office will handle business for shows performing that same day only.
For Holiday and Summer hours, please visit our Contact Page.