Delvon Lamarr Organ Trio - CANCELLED
Presented by Anchorage Concert Association
March 28th — Cancelled
Statement from Anchorage Concert Association
Your health and safety are important to us

Shows through March 31, including Music City Hit Makers, Eileen Ivers and Delvon Lamarr Organ Trio, are cancelled due to concerns about coronavirus (COVID-19) in Alaska. Mayor Ethan Berkowitz directed that facilities where large crowds can gather be closed through March 31. The health and safety of our audiences, artists, staff and volunteers are our priority.
We at Anchorage Concert Association appreciate your support and investment in our community by purchasing tickets. Your investment is safe, and we will work with you on options during this challenging time.
Please consider turning your tickets into a donation.
The challenges being faced by Anchorage Concert Association and our community during this unprecedented time are tremendous, but you can make a difference right now. Please turn the value of your tickets into a tax-deductible donation to Anchorage Concert Association.
View the Anchorage Concert Association's statement regarding their COVID-19 response and event updates.
Ticket Options
This event has been cancelled for March 28th.

Check our CenterTix news page for event status updates.


Subscribers, please check Anchorage Concert Association's news page for subscriber updates and options.
If you purchased your tickets through CenterTix you also have a number of options:

Please consider donating your tickets for this performance. As a non-profit organization the Anchorage Concert Association will be able to use this tax–deductible donation to support their mission. Ticket Donation Form.
We can refund your tickets. If you prefer your money back, please begin the refund process with our online form. Ticket Refund Request Form.
You have time to consider your options and what will work best for you.

Thank you for your understanding and patience.

Your friends at Alaska Center for the Performing Arts
Venue Information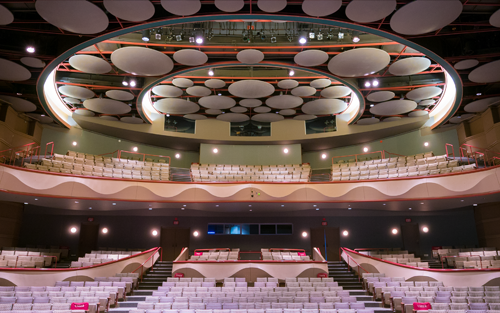 Discovery Theatre
Alaska Center for the Performing Arts
621 West 6th Avenue Suite DT, Anchorage, AK
Website
Map
Parking
Seat Map
Contact CenterTix
Extended Hours Prior to Events:
The CenterTix Box Office is open 90 minutes prior to the scheduled curtain time for all ticketed events at the Alaska Center for the Performing Arts and remains open through intermission (or 30 minutes after curtain time for events without intermission and for Voth Hall events). During these extended hours, the box office will handle business for shows performing that same day only.