The Piano Guys
Presented by Anchorage Concert Association
September 18th
With their serendipitous start in a small-town Utah piano shop, four dads set out to make a positive impact all over the world through music videos. That shared purpose struck a chord, and their stunning, self-made videos parlayed The Piano Guys into more than 1 billion YouTube views, six albums, a PBS special, and a concert empire. After two sold-out shows in Anchorage in 2014, The Piano Guys return to Alaska to bring their original mashups of classical crossovers to Anchorage.
Pianist Jon Schmidt and cellist Steven Sharp Nelson have been performing together since 2011. Their inventive arrangements of classical and pop songs from the catalogs of Bach to Bruno Mars to BTS result in performances that are simultaneously quirky, poignant, and presented with panache.
Settle in for an inspirational evening with these fascinating and dynamic musicians.
Your 2020 tickets for The Piano Guys are still valid.
If you selected to keep your tickets for the concert in 2020, your tickets are still valid for the same time on September 18, 2021. New tickets are not necessary.

Beginning July 1 at 10:00 AM, you may exchange your The Piano Guys 2020 tickets for different seats. Call CenterTix at 907-263-ARTS or complete our online ticket exchange form.
Event Details
Runs approximately 2 hours including intermission.
BABIES — Ticket required for all ages.
CHILDREN — Helpful links to artists and show information will help you decide who is likely to enjoy the show. Please also consider the start time and length of the show when deciding whether to bring children.
Family Friendly: This is a family friendly event.
Patron Lounge Open
The PAC's Carr-Family Patron Lounge opens 1 hour prior to this event. Access is an exclusive benefit for the PAC's major donors. See all of our donor benefits at alaskapac.org/donate.
---
---

Anchorage Concert Association
WebsiteFacebookTwitterYouTubeInstagramSpotify
Venue Information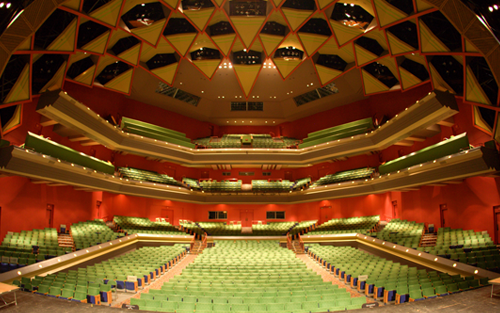 Atwood Concert Hall
Alaska Center for the Performing Arts
621 West 6th Avenue Suite ACH, Anchorage, AK
Website
Map
Parking
Seat Map
Contact CenterTix
Extended Hours Prior to Events:
The CenterTix Box Office is open 90 minutes prior to the scheduled curtain time for all ticketed events at the Alaska Center for the Performing Arts and remains open through intermission (or 30 minutes after curtain time for events without intermission and for Voth Hall events). During these extended hours, the box office will handle business for shows performing that same day only.