The King and I - RESCHEDULED
Presented by Anchorage Concert Association
The show will go on!
Rescheduled for February 16–21, 2021
The King and I has been rescheduled to next year due to COVID-19. We encourage you to hold on to your tickets and look forward to seeing you at the theatre again!
We appreciate your support and will work with you on options.
View the Anchorage Concert Association's statement regarding their COVID-19 response and event updates.
Ticket Options
This event has been cancelled for April 21 – 26, 2020 and rescheduled for February 16th through 21st, 2021.
Keep your tickets.

Please let us know if you plan to save your seats for the rescheduled performances in February 2021. Keep My Tickets Form.

Donate the value of your tickets.

As a nonprofit arts organization, Anchorage Concert Association relies on the audience we serve. By making a donation in lieu of requesting a refund, you are providing vital support for our performing artists that inspire and connect our community. Ticket Donation Form

Receive a refund for your ticket purchase.
You have time to consider your options and what will work best for you.

Thank you for your understanding and patience.

Your friends at Alaska Center for the Performing Arts
Go to our CenterTix news page for event status updates.
Venue Information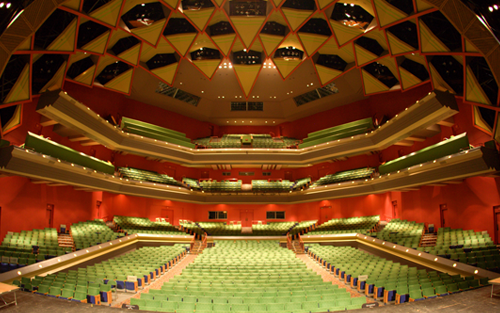 Atwood Concert Hall
Alaska Center for the Performing Arts
621 West 6th Avenue Suite ACH, Anchorage, AK
Website
Map
Parking
Seat Map
Contact CenterTix
Extended Hours Prior to Events:
The CenterTix Box Office is open 90 minutes prior to the scheduled curtain time for all ticketed events at the Alaska Center for the Performing Arts and remains open through intermission (or 30 minutes after curtain time for events without intermission and for Voth Hall events). During these extended hours, the box office will handle business for shows performing that same day only.