Arctic Entries - Season 11
Presented by Arctic Entries
September 10th through May 12th
Building Community One Story at a Time
In the spirit of "This American Life," "The Moth," and other urban storytelling events, Arctic Entries brings Alaskans to the stage to share their personal stories, funny, sad and sweet. At each performance, seven people each tell a seven-minute long, true story relating to the show's theme. Performances by local musicians punctuate the show. Proceeds made from Arctic Entries' ticket sales go to a non-profit partner selected at the beginning of each season.
*LIMIT 4 TICKETS PER ORDER*
Check our news page for status updates about events at the Alaska Center for the Performing Arts and events ticketed through CenterTix.
Event Details
Runs approximately 2 hours including intermission.
MATURE CONTENT:

Adult Themes and Language
BABIES — Ticket required for all ages.
CHILDREN — Recommended for ages 12 and older. Helpful links to artists and show information will help you decide who is likely to enjoy the show. Please also consider the start time and length of the show when deciding whether to bring children.



Arctic Entries
WebsiteFacebookTwitteriTunesSoundcloud
Venue Information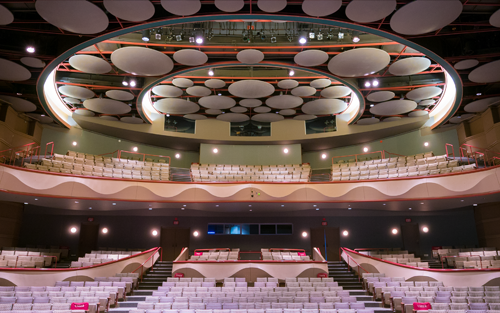 Discovery Theatre
Alaska Center for the Performing Arts
621 West 6th Avenue Suite DT, Anchorage, AK
Website
Map
Parking
Seat Map
Contact CenterTix
Extended Hours Prior to Events:
The CenterTix Box Office is open 90 minutes prior to the scheduled curtain time for all ticketed events at the Alaska Center for the Performing Arts and remains open through intermission (or 30 minutes after curtain time for events without intermission and for Voth Hall events). During these extended hours, the box office will handle business for shows performing that same day only.