UAA Recital Hall
, 3640 Alumni Dr, Anchorage, AK 99508
See Description
Important:
More Info & Show Times
Subscription options for this event.
BABIES — Prohibited. Must be age 6 or older to enter.
CHILDREN — Recommended for ages 6 and older.
Discounts and coupon codes are applied after you select your seats.
Prices include all fees. Ticket prices are subject to change.
Select Your Own Seats
Click on desired section of the seat map below (if available) to choose from available seats.
Tickets stay in your shopping cart

30 minutes

while you continue to shop (10 minutes when shopping on the same day as the show).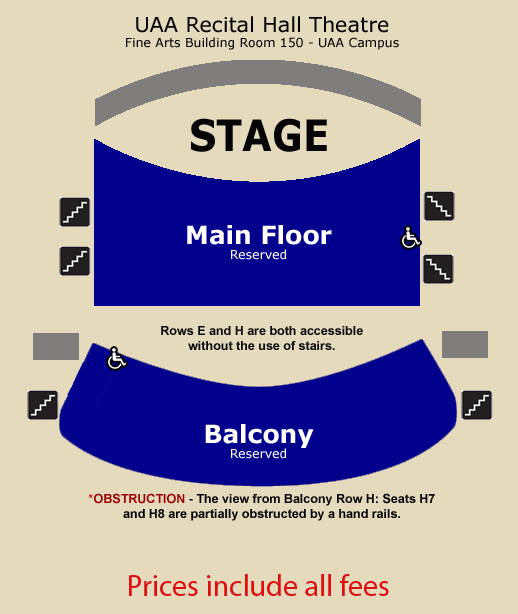 Prices for this Performance
(all prices are US Dollars)