Sitka Summer Music Festival Subscriptions
This is a Special Promotion. See Details
Important:
BABIES - Prohibited. Must be age 6 or older to enter.
CHILDREN - Recommended for ages 6 and older.
Renewing Subscribers have seats on hold. Please login to CenterTix to renew or call (907) 263-2787.
Concerts in this package:
Winter Classics


Friday, February 8, 2019 at 7:30 PM


Saturday, February 9, 2019 at 7:30 PM


Sunday, February 10, 2019 at 4:00 PM


Subscription Discounts are already reflected in the price listed here.
Select Your Own Seats
Click on desired section of the seat map below (if available) to choose from available seats.
Tickets stay in your shopping cart

60 minutes

while you continue to shop (10 minutes when shopping on the same day as the show).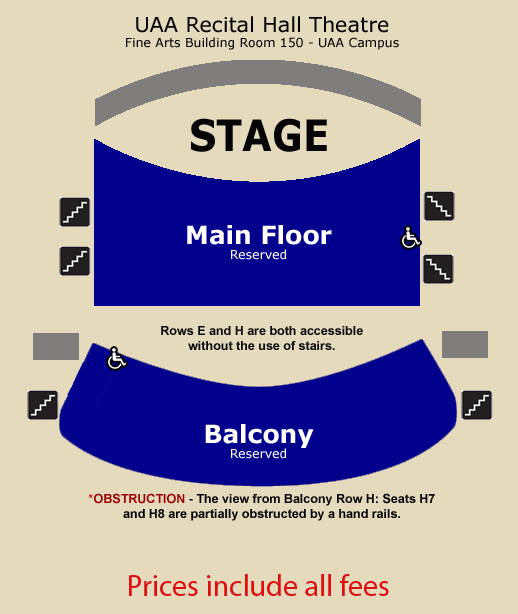 Prices for this Performance
(all prices are US Dollars)