Whale Fat Follies
Hard Rock Cafe Anchorage
, 415 E Street, Anchorage, AK 99501
See Description
Important:
More Info & Show Times
MATURE CONTENT
: Some language, photo images of Alaskans doing stupid things, and a snotty attitude toward politicians, duct tape, and Spam
Must be age 21 or older with valid government-issued ID to enter. Minors 16 or older may attend with own parent or legal guardian only.
BABIES - Prohibited.
CHILDREN - Under age 16 prohibited.
Discounts and coupon codes are applied after you select your seats.
Prices include all fees. Ticket prices are subject to change.
Select Your Own Seats
Click on desired section of the seat map below (if available) to choose from available seats.
Tickets stay in your shopping cart

6 minutes

while you continue to shop (10 minutes when shopping on the same day as the show).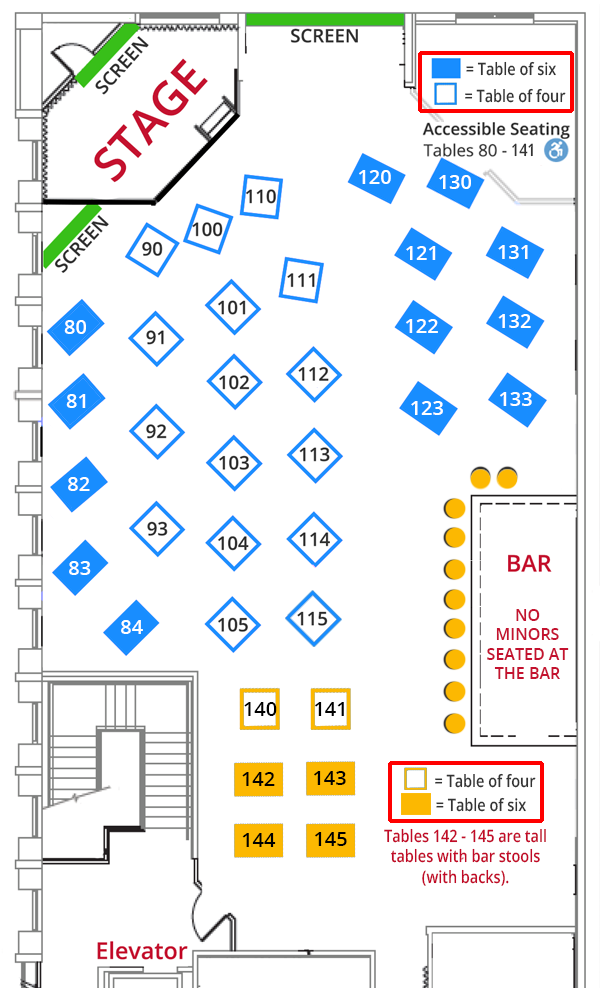 Prices for this Performance
(all prices are US Dollars)
| | |
| --- | --- |
| | |
| | |
| | |